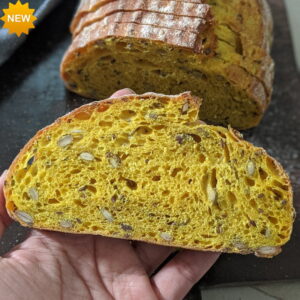 Turmeric with Roasted Pumpkin & Flax Seeds (Rs. 290)
We designed this bread to bring together some well known immunity boosters - Turmeric (with Curcumin), Flax seeds (with Omega3 & Omega6 fatty acids) and Pumpkin seeds(with loads of Zinc). Tastewise the bread has a hint of Turmeric flavour, while the roasted pumpkin seeds give it a good chunky flavorful bite.
100% Sourdough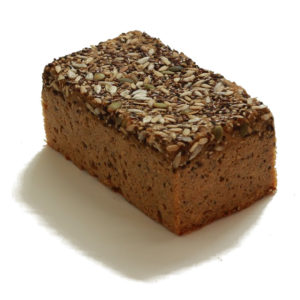 Vollkorn (Rs. 290)
Our version of the dense German Vollkorn Bread is made with 100% whole wheat(no maida), and a generous helping of pumpkin, sunflower, flax and sesame seeds. From cold cuts to your favorite preserves, a slice of this wonderful bread pairs with all kinds of sweet and savory as per your taste.
100% Sourdough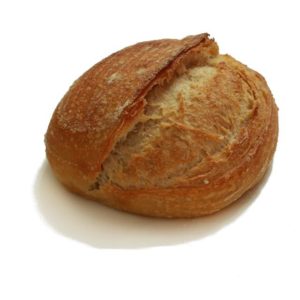 Country(Rs.250)
The Sourdough Classic.
Made with just flour, water and salt (with a generous mix of love, of course) our country bread is the perfect combination of crusty, soft and chewy, all in one bite.


100% Sourdough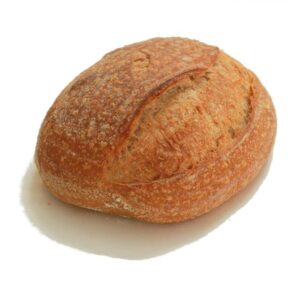 100% Whole Wheat (Rs.285)
An aromatic and earthy flavored one, made with a balanced blend of Premium Unadulterated Whole Wheat Flour (TWF X Flour), and Organic Emmer(Javey) Flour sourced directly from farmers
100% Sourdough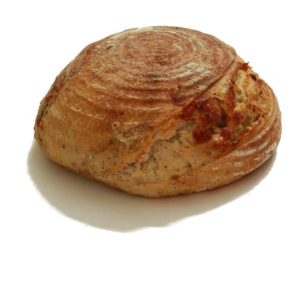 Pepper & Parmesan (Rs. 290)
Craving pasta for dinner? We've got you covered with this versatile loaf. Loaded with aged Parmesan from Caroselle Cheese, the flavor is just unbelievable.


100% Sourdough | Contains Dairy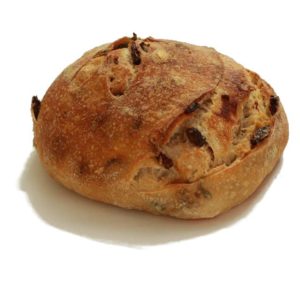 Sundried Tomato & Jalapenos (Rs.290)
A tangy and spicy bread to accompany your favorite soup – you can't go wrong with this one!
100% Sourdough
Cranberry & Walnut (Rs. 290)
A fruity twist to our regular, plain loaf, this nutty bread offers a sweet and refreshing taste to the palate

100% Sourdough | Contains Nuts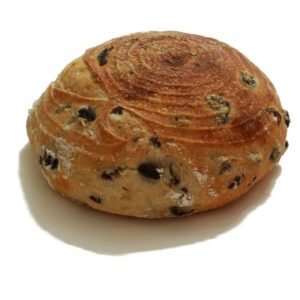 Olive & Rosemary (Rs.275)
Packed with flavor, this Italian bread complements any meal as an appetizer or a snack.


100% Sourdough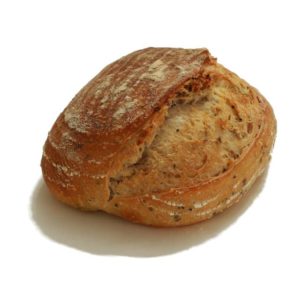 Seedfest (Rs. 275)
The wholesome sibling of our beloved country loaf, this bread is loaded with nigella seeds, sesame, flax seeds, pumpkin seeds, and sunflower seeds
100% Sourdough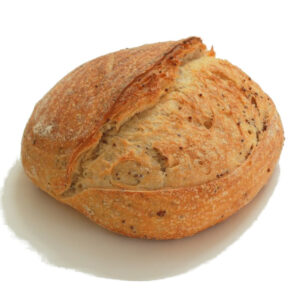 Ragi (Millet) Porridge (Rs.275)
Packed with the nutrition and the fibre contained in Ragi, every grainy bite tells a different story
100% Sourdough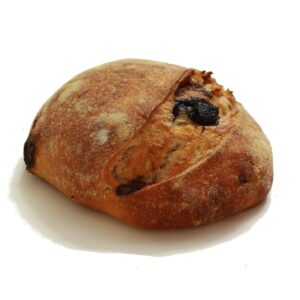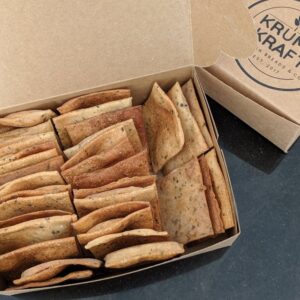 Sourdough Crackers(Rs. 200)
Need something to munch on without the guilt ? Try these baked crackers - We bet you'll come back for more !! . We have many flavors. But flavors of the week are Whole Wheat & Mixed Herbs, Flax and Oats

100% Sourdough
Well, That's not all !! We also (used to) make Baguettes, Bagels, Brioche Buns, Pappa Roti, Apple Strudel, Stollen… well you get the idea. Our menu is always a work in progress. These are COVID19 times, we work with reduced staff, and we've had to limit our menu temporarily. BUT, We're working very hard to have all these goodies (and more) back on our menu shortly though !!