A big HELLO 😀 And welcome to our site. If you're looking for delicious and healthy artisan bakes, you've arrived at the right place
We bake fresh every day to hundreds of very satisfied customers, gated communities and restaurants across Bengaluru
To maintain freshness and the best quality possible, We bake only against orders. We need a lead time of 24 hours to prepare the dough and let the breads ferment naturally. Heres more on how to order from us
We use no improvers, preservatives or any other such additives.
Here's our current menu 👇
100% Sourdough Breads
Our Signature range of 100% Sourdough breads, the crust is crusty when warm and chewy when cold, but always soft and tender on the inside. Bursting with flavor, it brings along with it a myriad of health benefits and long shelf life. Below are some of the appealing flavors that readily come to mind and regularly bake, but the range of flavors possible is limited only by imagination.

Since the crumb holds its structure when moist, and combined with the flavor, these breads are a really good choice for tartines (open sandwiches) or sandwiches.
Plain Country
Rs. 250
Made with just flour, water and salt (with a generous mix of love, of course) our country bread is the perfect combination of crusty, soft and chewy, all in one bite.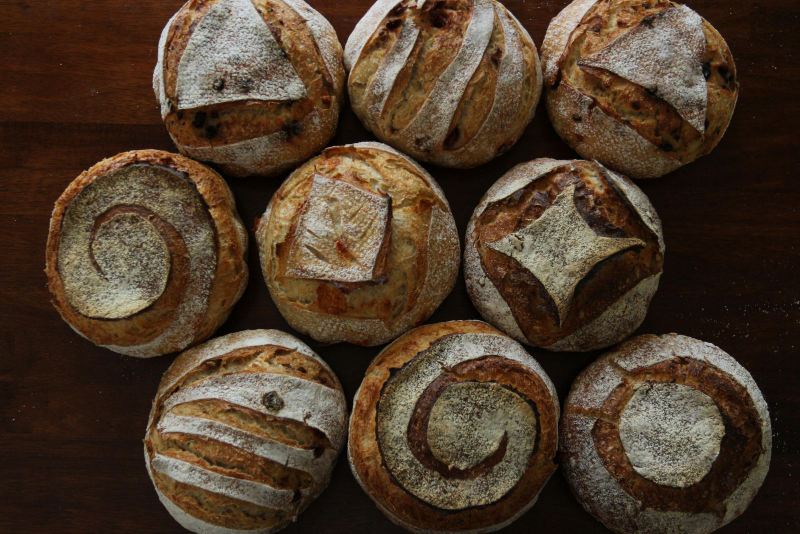 Flavored Sourdough
Sourdough flavored with various natural ingredients to suit your taste and palate

* Olives and Rosemary - Rs.275
* Sundried Tomatoes & Jalapenos - Rs 290
* Seedfest (Nigella, Sesame, Flax, Melon, Sunflower) - Rs. 275
* Orange and Chocolate - Rs. 290
* Cranberry and Walnut - Rs. 290
* Crushed Pepper and Parmesan Chunks - Rs. 290

* Pepper and Parmesan, Orange and Chocolate breads have milk products in it
100% Whole Wheat - Rs 275
An aromatic and earthy flavored one, made with a balanced blend of Premium Unadulterated Whole Wheat Flour (TWF X Flour), and Organic Emmer(Javey) Flour sourced directly from farmers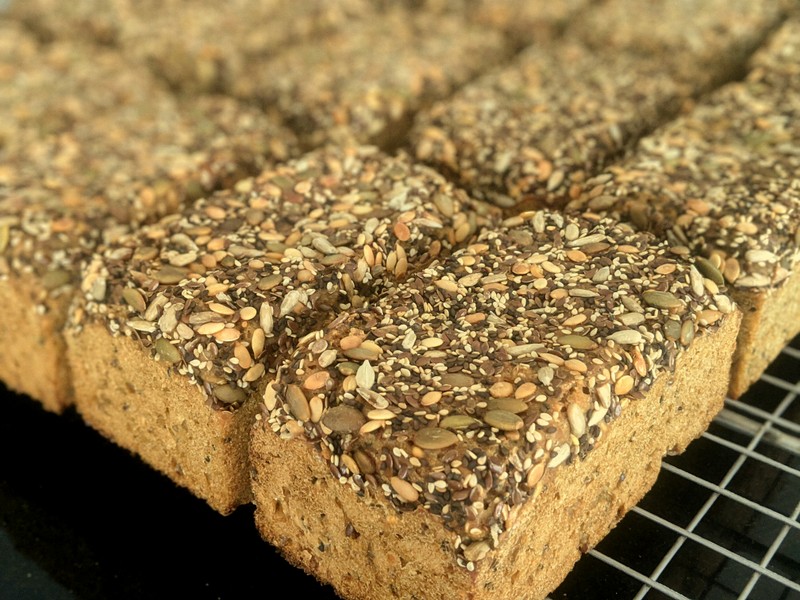 Vollkorn Whole Wheat - Rs 290
Our version of the German Vollkorn Bread is made with 100% whole wheat(no maida), and a generous helping of pumpkin, sunflower, flax and sesame seeds. From cold cuts to your favorite preserves, a slice of this wonderful bread pairs with all kinds of sweet and savory as per your taste.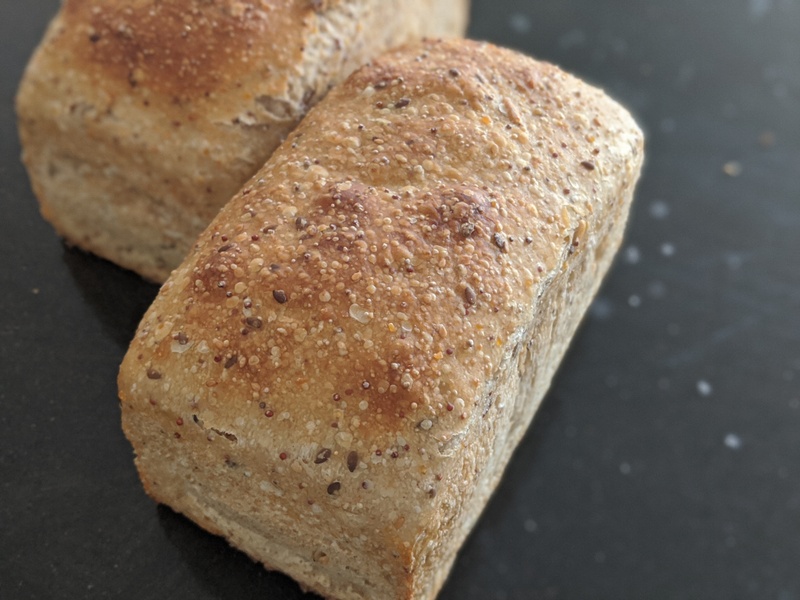 10 grains & seeds blend (10gsb) sandwich loaf - Rs 275
Made with goodness of Oats, Brown Rice, Corn, 2 types of millets, 5 types of Seeds, this bread has all the nutrients that an ideal breakfast should provide.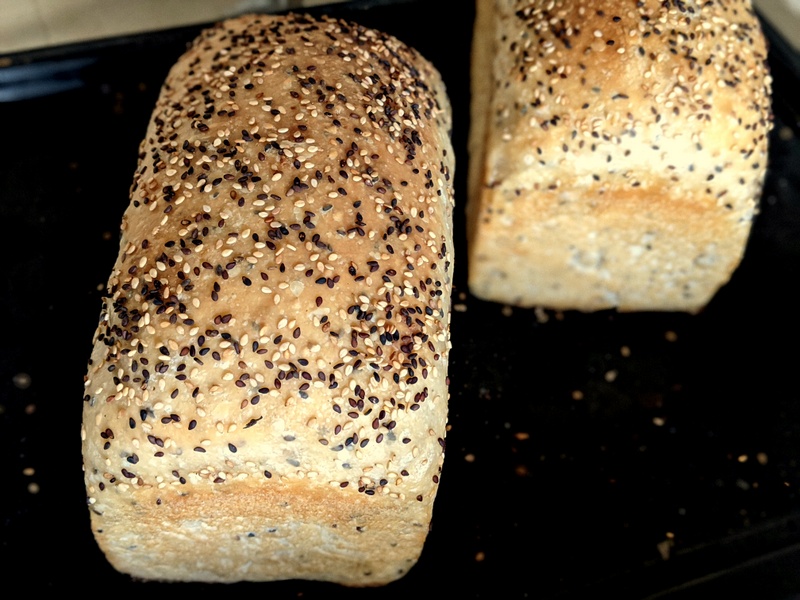 Semolina and Sesame sandwich loaf (sss loaf) - Rs.275
A crunchy and tasty sandwich loaf - with a soft crust and even softer crumb - made with 50% semolina flour, enriched with olive oil, flavored & topped with black and white sesame seeds.
Munchies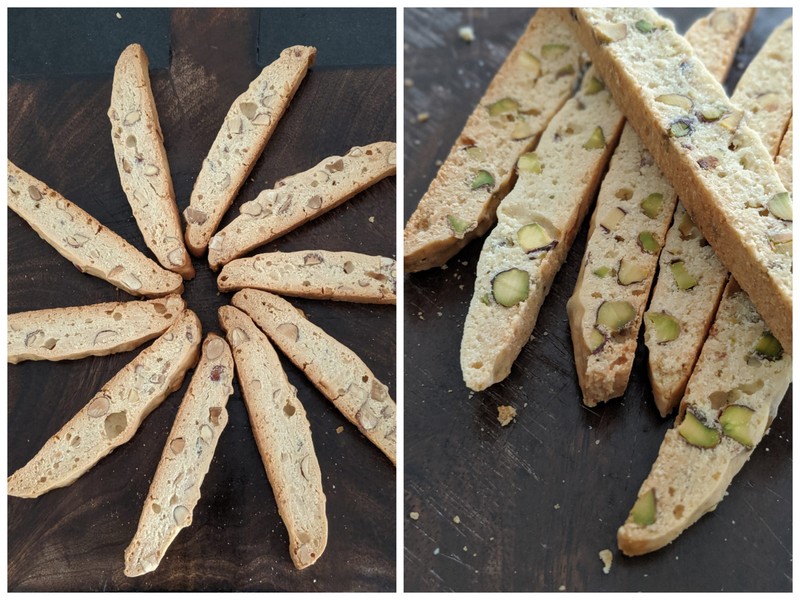 Biscotti
What better way to have your evening cuppa than with our fresh baked and crunchy Biscotti available in 2 flavors
Roasted Almond Biscotti Rs 275 (200 gms)
Pistachio and Kashmiri Saffron Rs. 300 (200 gms)

* Contains diary and eggs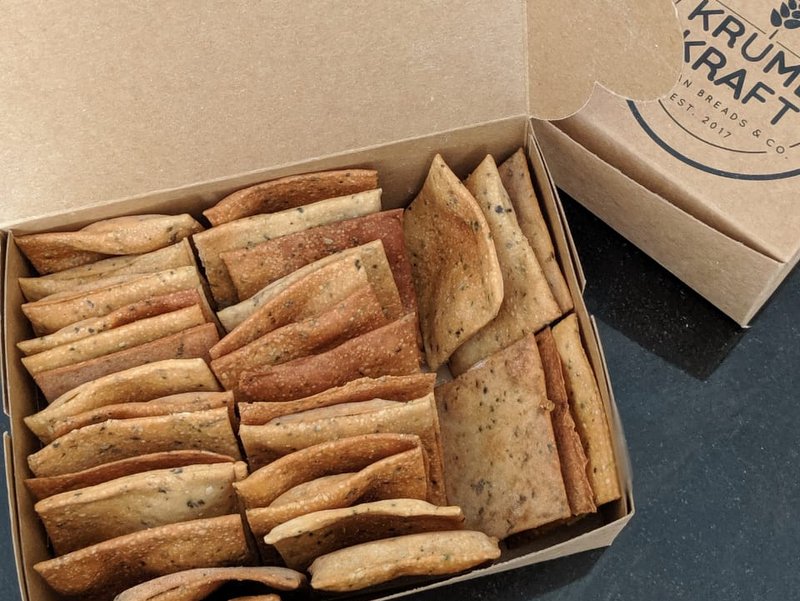 Crackers
Rs. 200(200gms)
Bite into one and you just cant stop yourself from picking up another one.

Available in 3 flavors
* Whole Wheat and Mixed Herbs
* Jowar and Sesame
* Flax Seeds and Oats